– About Attorney Kyle Castillo –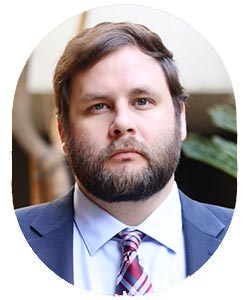 Kyle Castillo
Attorney
Listen to This Page:
(coming soon)
---
Kyle Castillo is the Swiss army knife of the firm, he handles a little bit of everything. He has experience in family, civil, and criminal defense legal matters.

Kyle has represented clients in courts all over Arizona and New Mexico, including some tribal nations. He has represented clients before both state and federal regulatory agencies, such as the Internal Revenue Service and the Department of Child Safety.
Among other cases, he has handled DUI, sexual assault, identity theft, and robbery matters for the firm. He has represented clients in divorce and legal separation cases.
In law school, Kyle worked for a small tax clinic in Bloomington, Indiana, and for the Indiana Attorney General's Office in their criminal division. After graduating from law school, he joined a small firm in New Mexico handling insurance defense, creditor bankruptcy, collections, and other civil litigation matters. Kyle has handled corporate governance matters and served as the legal representative for a handful of small businesses.
Being raised in Arizona, he decided to return to be closer to family and friends. In fact, he has been friends with two of the firm's partners for over a decade and he has been with the firm since its inception. Kyle Castillo obtained his bachelor's degree from Grand Canyon University and a juris doctorate from Indiana University Maurer School of Law.
Bar Admissions:
Court Admissions:
United States District Court
District of New Mexico
Professional Memberships:
American Bar Association
New Mexico Bar Association
Arizona Bar Association
Arizona Notary Public