---
Listen to this Page:
---
Quick Navigation:
"Unlawful discharge of a firearm" crime is defined in ARS 13-3107 as a class 6 felony offense in Arizona. But what makes this crime a felony? Conitnue reading to learn why firing a gun can be considered a reckless offense that leads to hefty penalties.
This crime is considered a dangerous offense that can make even first-time offenders serve time in prison.
Even if your intentions were far from negligent, you need to hire a highly qualified and professional defense attorney when charged with unlawful discharge of a firearm. Having a felony on your record can have serious ramifications, including losing the right to even own a firearm. The attorneys at Colburn Hintze Maletta are just a call away and capable of helping you get your charges reduced or even dismissed completely.
Charged with Unlawful Discharge of a Firearm?
Speak with Our Defense Attorneys Now About How to Fight This Charge.
Or, Continue Reading Below About:
Illegal Discharge of a Firearm & Arizona Shannon's Law
"Dangerous Offense" Definition
ARS 13-3107 defines a "dangerous offense" as a crime involving the use, discharge, or threatening exhibition of a dangerous weapon.
What it means for an offense to be classified as "dangerous" is that the penalties you are facing are increased, should you be convicted. This also implies prison time is mandatory for first-time offenders.
What is Unlawful Discharge of a Firearm?
ARS 13-3107 gives a solid definition of unlawful discharge of a firearm. The statute explains that a person is guilty of a class 6 felony when, with criminal negligence, he or she discharges a firearm within or into the limits of any municipality. Contact Colburn Hintze Maletta today to know more about ARS 13-3107.
There are a couple of terms we have used above to define the unlawful discharge of a firearm. These are "criminal negligence" and "municipality". Criminal negligence means a person has failed to become aware of an unjustifiable or substantial risk that certain circumstances exist, or a certain result will occur.
It is worth noting that for the risk to be regarded as substantial or unjustifiable, it must be of such degree and nature that the failure to become aware of it gives room for a massive decline in the standard of care, which a reasonable person would pay attention to in the situation.
A municipality, on the other hand, simply refers to any town or city. So, to recap the definition of unlawful discharge of firearms, a person is guilty under this section of the criminal code if they commit two actions.
These criminal actions are:
Discharge a firearm into or within the limits of a municipality

While discharging a firearm, they do so with criminal negligence
How was Arizona Shannon's Law Created?
Unlawful discharge of a firearm is sometimes referred to as Arizona's Shannon's Law or simply Shannon's Law. The name "Shannon's Law" was settled upon after teenager Shannon Smith was struck with a stray bullet. She was in the backyard of her Phoenix home when the incident took place. Unfortunately, Shannon, who was just 14 years old at that time, was fatally struck by the stray bullet.
The Arizona legislature passed Shannon's Law in 1999 when the public was angered even further at the fact that the offender could only be charged with a misdemeanor. This meant unlawful discharge of firearms became a felony.
Have you been charged with unlawful discharge of a firearm? Contact Colburn Hintze Maletta to speak to an attorney about your Arizona Shannon's law case.
According to ARS 13-3107, there are some exceptions to Arizona Shannon's law. These exceptions include:
The gun was fired over one (1) mile away from any structure that is occupied.

The gun was fired in self-defense. Self-defense, in this case, must be lawful.

The person who shot the gun was defending themselves against an animal attack.

Blanks were used when the gun was shot.

The gun was fired at a highly monitored firing range.

The gun was fired during a hunting season. You must note that the Arizona Game & Fish Commission sets some limitations on hunting, and this is normally investigated if this is the grounds for defense in court.

The gun was fired as per the instructions of an animal control officer.

The gun was fired to control "nuisance wildlife". In this case, you will have to prove that you had a permit from the Arizona Game & Fish Department.

You have obtained a special permit by law enforcement to fire a weapon. 
Need a comprehensive explanation of the exceptions to Shannon's law? Call Colburn Hintze Maletta at (602) 825-2500. The law firm is based in Arizona and will be more than willing to assist.
What are the Penalties for Arizona Shannon's Law?
The penalties for unlawful discharge of a firearm are based on two factors. These are:
Whether you have faced felony charges before.

Whether the offense is charged as "dangerous".
The table below gives more insight into penalties for unlawful discharge of firearms.
| | | | |
| --- | --- | --- | --- |
|   | First-time offense | Second historic prior felony  | Third prior felony  |
| Potential Prison Ranges (Non-dangerous). Probation eligible/prison time ranging from: | .33 years to 2 years (potential probation eligibility) | .75 years to 2.75 years | 1 year to 5.75 years |
| Potential Prison Ranges (Dangerous) Mandatory prison time ranging from: | 1.5 years to 3 years | 3 years to 4.5 years | 4.5 years to 6 years |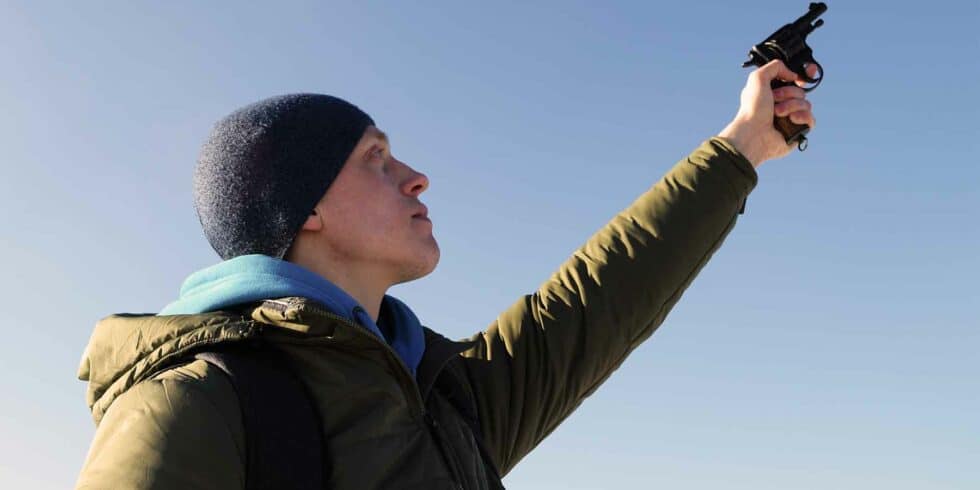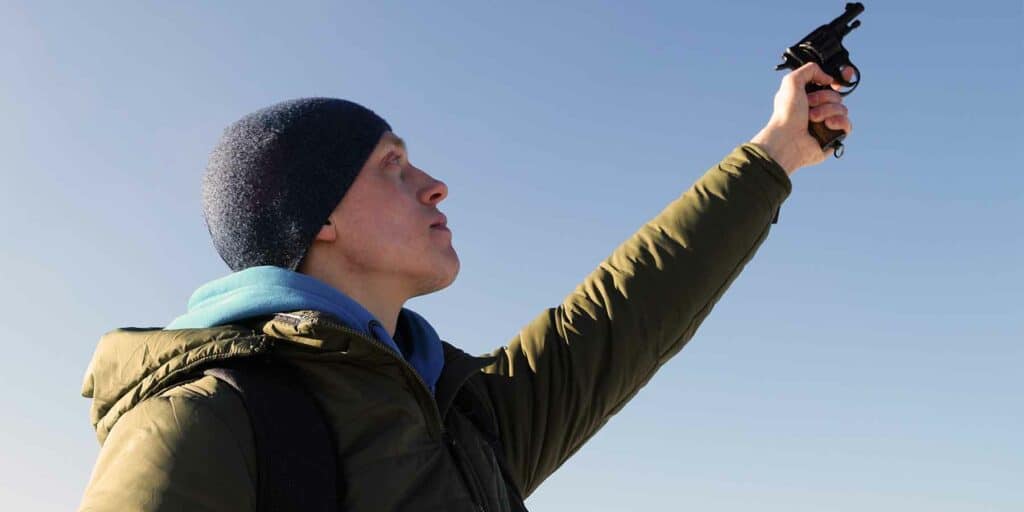 Defenses to Unlawful Discharge of a Firearm / Shannon's Law
As with every offense, there are defense tactics that can apply to criminal charges. The most common defenses to Shannon's law include:
Lack of evidence

No negligence

Constitutional violations

Mistaken identity

Statutory defenses
Lack of Evidence
The state must prove "beyond a reasonable doubt" that you have committed a crime. In this case, DNA analysis or fingerprint analysis can be conducted to prove your innocence.
Gunshot residue and chemical testing of the gun found at the crime can also be conducted to prove that you did not have contact with it.  It is imperative that the accused remain silent and not make admissions to firing the weapon, even if it was an accident. The State must prove beyond a reasonable doubt every element of the offense.  
No Negligence
The state must prove that there was an act of "criminal negligence". If it cannot do that beyond a reasonable doubt, then it is in no capacity to prove its case against the defendant. The court needs the accuser to show that you failed significantly to obey safety guidelines.
Constitutional Violations
Constitutional violations occur if the police violate your rights during an arrest. These rights include the right to counsel, Miranda rights (refuse to answer questions and request an attorney), and the right to remain silent.
Mistaken Identity
This normally occurs in a place with a large gathering. Someone gets excited and shoots a firearm. Now, the police arrest the wrong person and ask witnesses to come forward and prove that he/she actually pulled the trigger. Since the person is already in handcuffs, the witnesses brought forward are likely to "confirm" that he/she is guilty.
However, this may not be the case. That being said, a defense attorney from Colburn Hintze Maletta will prove your innocence by submitting documents or testimony indicating mistaken identity. This may include where you were when the incident took place and what you were doing at that time.
Statutory Defenses
As mentioned earlier, ARS 13-3107 outlines numerous exceptions to unlawful discharge of firearms. Some of these are acting in self-defense and if blanks were shot from the weapon you used. A criminal defense attorney will check if at least one of these exceptions applies to your charges.
How Colburn Hintze Maletta Can Help Win Your Case?
One of the first things you need to do when charged with unlawful discharge of a firearm under ARS 13-3107 is to hire an experienced defense lawyer from Colburn Hintze Maletta.
Your defense lawyer will diligently and aggressively fight on your behalf so the charges you are currently facing can be lowered or even dismissed completely.
Having represented numerous clients in court facing charges such as these, your Colburn Hintze Maletta attorney fully understands the proceedings of cases of unlawful discharge of a firearm. We are happy to explain what you can expect before and during the process of fighting these charges. For more information, call us now at (602) 825-2500.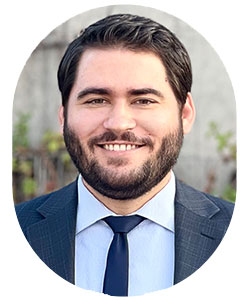 Timothy Hintze is a well-respected and aggressive trial lawyer having represented clients in courts throughout the state of Arizona. He has litigated hundreds of criminal matters ranging from complex felony cases to misdemeanor offenses, as well as a dedicated advocate for family law clients. Tim was also awarded the distinction of being named a Super Lawyers Rising Star and selected by the National Trial Lawyers Association as a Top 40 Under 40 Attorney.
Always Available 24/7 for Legal Help
Schedule an Appointment Today!
Real Client Reviews
Below are just a few of what our clients have to say!

"The calm in the middle of my storm…"
I, recently, consulted with Darin after my wife filed for divorce. He was referred to me by a friend whom I very much trust. Darin was the antithesis of the first two attorneys I consulted (who were matter-of-fact and had very little empathy about the fact that I was struggling emotionally with what was transpiring). From the first few minutes of speaking with Darin, it was obvious that he was very knowledgeable and skilled with divorce and family matters. While that was most important to me, the thing that made the difference was his calming, logical, and empathetic approach. He took the time to listen and empathize with me. He took the time to understand what I wanted to achieve through this process and laid out my options. After the consultation, I knew he would be my attorney if I had to pull the trigger. I, ultimately, didn't have to engage Darin's services due to a reconciliation with my wife. I hope I never have to go through that process again, however, if I do, I know beyond a shadow of a doubt who I will be hiring to represent me…Darin R. Colburn. Darin, thank you for caring and being more than an attorney.
Frank - AVVO Review
Divorce / Reconciliation Client

"There is NOBODY I would rather have defending me than David"
I hired David Maletta and it was the best decision of my life. His knowledge, genuine interest, overall attitude, and ability to connect with people is incomparable. I could talk about all of this at length. I COULD do all of that, but that wouldn't do David justice. He first and foremost demonstrates his interest and genuine care for his client. Being in uncharted territory with a criminal charge and nowhere to turn, David's presence and personality put all nerves at ease. I went through a jury trial with David beside me. The trial ran for 3 days and I spent a significant amount of time with David one-on-one. During this stressful time, he wanted to hear my input and thoughts on everything. David was incredible from the first day I met him. Not only is he a great attorney, but he is also a great person who cares about people and finding justice for his clients. He connects to the human side of people. I can't put into words how much David cares about the individual in a case. When it comes to the courtroom, there is NOBODY I would rather have defending me than David.
Jacob - AVVO Review
DUI Defense Client

"Because of Darin I got my daughter back"
Before I hired Darin I went through a total of 3 different attorneys in two different states fighting a jurisdiction battle, when my daughter was taken to a different state. It was a very difficult decision to switch attorneys at one of the most difficult, time sensitive and important times in my case, but I'm very glad I did. Upon receiving my file from previous attorneys Darin came very familiar with my case quickly. Like other people have explained he took the time to lay everything out and explain how the process was going to proceed and what to expect and continued to do this as new issues arrived. He is also very quick at responding to emails and phone calls. My case was getting close to trial as told by my previous attorneys, I did not want to go to trial as I know this is very costly (most attorneys will convince you that you need to.) Darin knew my situation, fought for what was right and got the results I wanted while avoiding a costly trial. He is extremely knowledgeable in the Child Support Guidelines as well. Because of Darin I got my daughter back. I would highly recommend him and would hire again for any future issues. Thanks Darin!
Chris - AVVO Review
Child Custody & Support Client

"I was found NOT GUILTY. Dave won the trial for me."
Dave stayed with me while he pushed back and forth with Covid-19 and the delays with court. Once cited, the state basically decides that you're guilty through the automatic suspension of your drivers license. Dave immediately took care of that problem and I never lost the privilege of driving. Dave took notes like crazy and was upfront about our uphill battle. I was also well aware that the plea deal that was given to us, was unacceptable and through Dave's knowledge and experience I had put my trust in him to guide me to make the right decision on how to proceed. With Dave's guidance I had decided that we needed to fight for something better than what the prosecutor was offering and Dave was 100 percent behind me on that decision. We knew the risks, be we also knew we had very little to lose based on the prosecutions stance. We decided to go to trial… Watching the prosecution and then watching Dave was night and day!! It was clear to the jury that the prosecution didn't have their facts straight and were not addressing the facts that they could not address…There was a lot at stake for my personal life and my work life. I was found NOT GUILTY. Dave won the trial for me.
Gregory - AVVO Review
Criminal Defense Client

"Tim was absolutely amazing and worked diligently"
I had an incident and was Given the catch-all charge. There wasn't really anything I could do by myself to get out of it. Tim was absolutely amazing and worked diligently to ensure that I would have the best possible outcome from my case. Which he successfully achieved! As of right now I am on the path to having my case fully dismissed. A couple things that really helped me through this process was that Tim did an amazing job at was answering my questions. He was available almost anytime and would respond promptly when he got my emails. He was also very approachable and comforting to be around while we had in person meetings and especially when I was at the court house. I would trust him and the company he works for with any other cases in the future and as of right now they will be my first choice if I need a lawyer in the future.
Dylan - AVVO Review
Criminal Defense Client

"Listens to every request that you make on a case"
I honestly just want to let it be known to any and everyone looking for an attorney on a case. Whether it be DUI, possession, or your every day to day traffic violations where you need representation attorney Tim Hintze is your man. You have to respect a man that listens to every request that you make on a case and he gets in there and gets it done. Tim has my respect as an attorney and being a well-rounded representer. From him being honest on the possibility and options for your case to him being easy to work and communicate with via over the phone or face to face Mr. Hintze is working it out.
Ben - AVVO Review
Criminal Defense Client