Car Accidents Caused by Defective Tires and Tire Blowouts
– CALL FOR IMMEDIATE HELP (602) 825-2500 –
---
Listen To This Page:
---
Quick Navigation:
Accidents due to tire failures aren't always the driver's fault; sometimes, they result from tire defects. Every year, individuals in the U.S. die due to problems with tires.
The National Highway Traffic Safety Administration documented 622 fatalities in 2021.
Tire maintenance is necessary and failure to keep tires in good condition can lead to liability for accidents. Some tires even have issues straight from the factory, leading to large-scale recalls. If you've been injured in an accident stemming from faulty tires, a consultation with a skilled attorney at Colburn Hintze Maletta can provide insights into your potential legal options. 
With the NHTSA attributing approximately 78,000 accidents each year to tire blowouts,
At Colburn Hintze Maletta, our expert legal team is dedicated to helping you understand these rights and to providing the guidance needed to navigate the aftermath of such accidents. Whether dealing with medical bills, lost income, or the pain and suffering that follows a tire blowout accident, our attorneys are equipped to advocate vigorously on your behalf.
Get

Immediate Help

from Our Personal Injury Attorneys.
We are Available to Talk Now.
Or, Continue Reading Below About:

Car Accidents Caused by Defective Tires and Tire Blowouts
Common Causes of a Tire Blowout Accident 
Tire blowouts can happen unexpectedly and may lead to severe car accidents. Knowing the common causes can help you take preventive measures.
Excessive Wear

:

Tires that are worn out are at a higher risk of blowing out.
Underinflation

:

Inadequately inflated tires can heat up quickly, weakening the rubber and causing a blowout.
Overloading

:

Exceeding your vehicle's weight limit puts added stress on the tires.
External Factors

: Nails, sharp rocks, or other road debris can cause punctures leading to blowouts.

Manufacturing Defects

:

Sometimes, the tire itself may have flaws in design or production.
According to Arizona Revised Statute § 28-693, drivers are responsible for maintaining their vehicles in a safe condition, including the tires. Failure to do so may result in penalties.
According to the National Highway Traffic Safety Administration (NHTSA), tire blowouts contribute to around 78,000 accidents annually in the United States.

What motorists can do to avoid tire blowout accidents
Prevention is always better than cure. Here are some measures you can take:
Regular Inspection

:

Make tire checks a routine part of your vehicle maintenance.
Proper Inflation

:

Use a gauge to ensure your tires are inflated to the manufacturer's specifications.
Avoid Overloading

:

Always respect your vehicle's weight limit.
Be Cautious

: Be aware of road conditions that might cause tire damage.
Tire-Pressure Monitoring Systems (TPMS)
Cars produced after 2008 generally have Tire-Pressure Monitoring Systems (TPMS)
These systems use sensors to keep track of the air pressure levels within your tires. When a tire's pressure drops below a certain level, a warning sign will illuminate your vehicle's dashboard, pinpointing which tire requires attention.
However, TPMS should not replace manual checks for tire pressure.
Liability in a car accidents caused by defective tires
In Arizona, various parties could be held legally responsible for accidents resulting from defective tires. From the creators of the tire to the retailer, anyone involved in the product's journey to the market may bear responsibility if a flaw leads to an accident.
This is due to Arizona's product liability laws, which cover not only the tire manufacturer but also its designer, distributor, and seller.
Strict Liability in Cases of Defective Tires
Consumers often lack the expertise to determine why a tire failed. Arizona law accounts for this by allowing individuals to file product liability lawsuits without requiring them to show that negligence occurred. This strict liability framework applies to various design, manufacturing, or product labeling defects. Under strict liability, proving a claim becomes simpler for the injured party.
To win a strict liability claim concerning a defective tire, you'll need to establish these key points:
The entity being sued had a role in designing, manufacturing, distributing, or selling the defective tire.

The tire was flawed when it was under the control of the accused party.

The accident you experienced was a predictable outcome of this defect.

You suffered injuries due to the defect.
Expert testimony is often vital to prove that the defect led to your accident. Legal representatives may submit parts of the tire and accident reports to a tire specialist for a comprehensive analysis that could establish causality.
Negligence Claims
When the tire was not initially defective when purchased, other parties could be at fault for the accident. The list of potentially liable parties extends beyond the manufacturer or distributor and might include:
The owner of the vehicle

A tire service center

The mechanic who installed or repaired the tires

Retailers of pre-owned tires
In the state of Arizona, negligent acts are a common root cause of various kinds of accidents. If someone's negligence led to your accident, they may be held financially accountable. To win a negligence claim, you must prove:
The accused owed you a duty of care.

There was a breach of that duty.

This breach was a significant contributor to the occurrence of the accident and your resulting injuries.

Actual harm was suffered as a consequence.
By understanding these factors and their implications under Arizona Revised Statute § 12-2505 for negligence and § 12-551  for product liability, you can better prepare for the legal battles that may lie ahead.
What damages are recoverable in a defective tire lawsuit?
Victims often face physical trauma, financial hardship, and emotional distress when involved in an accident due to a tire defect or blowout. Fortunately, Arizona law provides avenues for victims to seek compensation through legal action. If your lawsuit succeeds, you may be entitled to recover several damages.
Types of Damages:
Medical Expenses:

Cost of treatment, hospital stays, medications, and future medical needs.

Lost Wages:

Compensation for the income you've lost while recovering and potential future income.

Property Damage:

Repairs or replacement of your vehicle and any other damaged property.

Pain and Suffering:

Compensation for physical pain, emotional distress, and loss of enjoyment in life.

Punitive Damages:

In some extreme cases, these are awarded to punish the responsible parties for particularly egregious conduct.

Frequently Asked Questions 
Q1: What steps can I take to check for tire defects before a long trip?
A1: Before embarking on a long journey, inspect your tires for any signs of wear, like cracking or bulging, and ensure they are properly inflated. You may also want a professional to inspect them if they have not been replaced for several years.
Q2: Can a tire blowout cause other mechanical failures?
A2: Yes, a tire blowout can lead to a loss of control and potentially damage other parts of your vehicle, including the braking system, suspension, or alignment.
Q3: How do recalls for defective tires work?
A3: Manufacturers will issue a recall if they find a defect compromising safety. Car owners should be notified by mail. However, it's also advisable to regularly check the National Highway Traffic Safety Administration (NHTSA) database for recalls affecting your vehicle.
Q4: What if my accident was caused by an old or used tire?
A4: In such cases, liability might not directly fall on the manufacturer, especially if the tire was beyond its recommended service life. Depending on the case details, a previous owner or seller of used tires may be held responsible.
Q5: Can road conditions contribute to a tire blowout accident?
A5: Yes, hazardous road conditions like potholes or debris can trigger a tire blowout. In such cases, the entity responsible for road maintenance may also share some liability for the accident.
Q6: Is a tire blowout considered a 'no-fault' accident?
A6: In Arizona, fault is typically assigned in car accidents. If your tire blowout was due to a defect or negligence from a service provider, they could be held liable.
Q7: Can insurance deny my claim for a tire-related accident?
A7: Insurers might try to deny a claim if they believe the accident was avoidable or due to your negligence, such as failing to maintain the tires properly. That's why collecting evidence is crucial.
Q8: How can a legal representative help in a tire defect case?
A8: An experienced attorney can guide you through the legal process, helping you gather evidence, consult experts, and negotiate with insurance companies to seek fair compensation for your injuries.
Q9: Are trucking companies liable for tire blowouts in their fleet?
A9: Trucking companies are required to maintain their vehicles, including tires. The trucking company could be held accountable if a tire blowout occurs due to poor maintenance.
Q10: What should I look for in an attorney to handle a tire defect case?
A10: Experience in product liability and personal injury law, a track record of successful outcomes in similar cases, and familiarity with Arizona statutes are important factors to consider when choosing an attorney.
Contact an Experienced Car Accident Attorney
At Colburn Hintze Maletta , our expert personal injury attorneys are well-versed in Arizona's product liability statutes and have the experience to advocate for you effectively. Whether you're facing medical bills, lost wages, or want to understand your legal options, our team is here to assist you.
Why CHM Law:
Free Consultation: We offer a no-obligation, free consultation to discuss the specifics of your case. This allows you to understand your legal options without any financial risk.
Experience and Expertise

:

Our attorneys have years of experience handling personal injury cases and can guide you through Arizona's legal system to seek the best possible outcome.
Personalized Service: Every case is unique, and we are committed to providing individualized guidance tailored to your specific needs.
Contact us at Colburn Hintze Maletta by dialing 602-825-2500.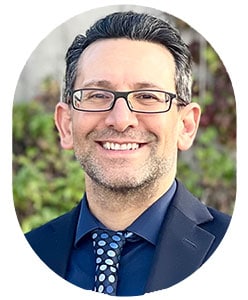 David Maletta is a widely respected criminal defense attorney with over 23 years of experience and has worked on over 1,000 cases and has successfully won over 100 jury trials. David graduated from Northern Arizona University, Magna Cum Laude in 1993 with a degree in Psychology. Shortly thereafter, he earned his Juris Doctor degree from Seton Hall University School of Law in 1998. He has extensive experience in criminal and DUI matters, homicide, sexually-based offenses, domestic violence, white-collar crimes, and various misdemeanor crimes.
Always Available 24/7 for Legal Help
Schedule an Appointment Today!
Real Client Reviews
Below are just a few of what our clients have to say!

"Nothing but good things to say about my experience."
I have nothing but good things to say about my experience working with David Maletta. I was in a very high-stress situation facing a pending DUI charge. He doesn't know this, but I actually interviewed 5 potential lawyers, and he was the most optimistic of all of them. He took over and handled everything, and now I don't have to live with a DUI. Thank you so much for everything! Highly recommend them to anyone looking for legal help.
Lauren Koontz - Google Review
DUI Defense Client
Mar 6, 2023

"Listens to every request that you make on a case"
I honestly just want to let it be known to any and everyone looking for an attorney on a case. Whether it be DUI, possession, or your every day to day traffic violations where you need representation attorney Tim Hintze is your man. You have to respect a man that listens to every request that you make on a case and he gets in there and gets it done. Tim has my respect as an attorney and being a well-rounded representer. From him being honest on the possibility and options for your case to him being easy to work and communicate with via over the phone or face to face Mr. Hintze is working it out.
Ben - AVVO Review
Criminal Defense Client
Feb 26, 2021

"Tim was absolutely amazing and worked diligently"
I had an incident and was given the catch-all charge. There wasn't really anything I could do by myself to get out of it. Tim was absolutely amazing and worked diligently to ensure that I would have the best possible outcome from my case. Which he successfully achieved! As of right now, I am on the path to having my case fully dismissed. A couple of things that really helped me through this process was that Tim did an amazing job at answering my questions. He was available almost anytime and would respond promptly when he got my emails. He was also very approachable and comforting to be around while we had in person meetings and especially when I was at the court house. I would trust him and the company he works for with any other cases in the future, and as of right now, they will be my first choice if I need a lawyer in the future.
Dylan - AVVO Review
Criminal Defense Client
May 25, 2021

"There is NOBODY I would rather have defending me than David"
I hired David Maletta and it was the best decision of my life. His knowledge, genuine interest, overall attitude, and ability to connect with people is incomparable. I could talk about all of this at length. I COULD do all of that, but that wouldn't do David justice. He first and foremost demonstrates his interest and genuine care for his client. Being in uncharted territory with a criminal charge and nowhere to turn, David's presence and personality put all nerves at ease. I went through a jury trial with David beside me. The trial ran for 3 days and I spent a significant amount of time with David one-on-one. During this stressful time, he wanted to hear my input and thoughts on everything. David was incredible from the first day I met him. Not only is he a great attorney, but he is also a great person who cares about people and finding justice for his clients. He connects to the human side of people. I can't put into words how much David cares about the individual in a case. When it comes to the courtroom, there is NOBODY I would rather have defending me than David.
Jacob - AVVO Review
DUI Defense Client
May 26, 2021

"Very professional, very empathetic, and very responsive to all the issues."
I had the opportunity to work with Darin during a very troublesome time in my life. As a family attorney, I found him to be very professional, very empathetic, and very responsive to all the issues I faced. I would recommend him to anyone without a second thought. Thank you, Darin!
Gary C. - Google Review
Family Law Client
Mar 6, 2023

"The calm in the middle of my storm…"
I recently consulted with Darin after my wife filed for divorce. He was referred to me by a friend whom I very much trust. Darin was the antithesis of the first two attorneys I consulted (who were matter-of-fact and had very little empathy about the fact that I was struggling emotionally with what was transpiring). From the first few minutes of speaking with Darin, it was obvious that he was very knowledgeable and skilled with divorce and family matters. While that was most important to me, the thing that made the difference was his calming, logical, and empathetic approach. He took the time to listen and empathize with me. He took the time to understand what I wanted to achieve through this process and laid out my options. After the consultation, I knew he would be my attorney if I had to pull the trigger. I, ultimately, didn't have to engage Darin's services due to a reconciliation with my wife. I hope I never have to go through that process again. However, if I do, I know beyond a shadow of a doubt who I will be hiring to represent me…Darin R. Colburn. Darin, thank you for caring and being more than an attorney.
Frank - AVVO Review
Divorce / Reconciliation Client
May 26, 2021

"I was found NOT GUILTY. Dave won the trial for me."
Dave stayed with me while he pushed back and forth with Covid-19 and the delays with court. Once cited, the state basically decides that you're guilty through the automatic suspension of your drivers license. Dave immediately took care of that problem and I never lost the privilege of driving. Dave took notes like crazy and was upfront about our uphill battle. I was also well aware that the plea deal that was given to us, was unacceptable and through Dave's knowledge and experience I had put my trust in him to guide me to make the right decision on how to proceed. With Dave's guidance I had decided that we needed to fight for something better than what the prosecutor was offering and Dave was 100 percent behind me on that decision. We knew the risks, be we also knew we had very little to lose based on the prosecutions stance. We decided to go to trial… Watching the prosecution and then watching Dave was night and day!! It was clear to the jury that the prosecution didn't have their facts straight and were not addressing the facts that they could not address…There was a lot at stake for my personal life and my work life. I was found NOT GUILTY. Dave won the trial for me.
Gregory - AVVO Review
Criminal Defense Client
May 25, 2021

"He fights for his clients like no one I have ever seen"
David Maletta is the absolute best trial attorney in the state of Arizona. He is a kind, emphatic, and extremely patient person. As an attorney, he is prepared, aggressive, and extremely skilled. He is not afraid to go to trial and fight for his clients, like other attorneys that just plead their clients to the original charges. When he is in trial, he flips a switch and goes from a nice guy to a killing machine. He fights for his clients like no one I have ever seen. Watching him do a cross-examination is exhilarating because he is so good it's scary.
Patricia Bevins - Google Review
Criminal Defense Client
Mar 6, 2023

"Because of Darin I got my daughter back"
Before I hired Darin I went through a total of 3 different attorneys in two different states fighting a jurisdiction battle, when my daughter was taken to a different state. It was a very difficult decision to switch attorneys at one of the most difficult, time sensitive and important times in my case, but I'm very glad I did. Upon receiving my file from previous attorneys Darin came very familiar with my case quickly. Like other people have explained he took the time to lay everything out and explain how the process was going to proceed and what to expect and continued to do this as new issues arrived. He is also very quick at responding to emails and phone calls. My case was getting close to trial as told by my previous attorneys, I did not want to go to trial as I know this is very costly (most attorneys will convince you that you need to.) Darin knew my situation, fought for what was right and got the results I wanted while avoiding a costly trial. He is extremely knowledgeable in the Child Support Guidelines as well. Because of Darin I got my daughter back. I would highly recommend him and would hire again for any future issues. Thanks Darin!
Chris - AVVO Review
Child Custody & Support Client
May 25, 2021

"Responsive, sympathetic, professional, patient, and kind."
On one of the worst and most surreal nights of my life (do not EVER get a DUI people!) I was lucky enough to find my way to Tim Hintze. Being in Phoenix for the Thanksgiving holiday from out of town, and after spending the evening with family, I ended up spending the night in jail.
Tim turned one of the worst experiences in my life into "it could have been so much worse!" Working with him from a different state, he covered the bases & paperwork, showed up for me in court, gave me numerous connections to muck my way through the system, and held my hand the whole way.
I cannot imagine how much worse this experience could have been, and thanks to Tim, I didn't need to. He was responsive, sympathetic, professional, patient, and kind throughout the long process, drawn out by many months due to Covid.
Keep Tim's number handy and in your contacts in the event you are ever in the sorry position to need a DUI lawyer!
Holly Weber - Google Review
DUI Defense Client
Mar 6, 2023

"I still have a clean record to this day."
One piece of advice for people who are charged with anything in Arizona is to hire a great lawyer because the state does not care if you're innocent or not. The Arizona legal system will try to ruin your life. A couple of years ago I was the victim of an antisemitic hate crime when a guy named Billy, who had a history of drug and alcohol issues and was thrown out of the Navy for being violent, decided to attack me after drinking all day in Old Town (Sunday funday) over a pointless argument over whether it's better to buy homes immediately post-recession or during the 10th year of a bull market run which was his argument. The disagreement led to Billy making several anti-semitic comments and assaulting me, which led to me beating up billy. Billy and his friends then went to the police and lied to try to get me thrown in jail for months for assault while getting 10s of thousands of dollars in restitution in the process. I hired David Maletta. We went to court and destroyed Billy and his best friend/roommate Taylor who were trying to extort me and ruin my life. In Arizona there is a 3.5% chance you'll get all charges dropped because of how hard the state is on crime but we pulled it off and I still have a clean record to this day.
MJ Walsh - Google Review
Criminal Defense Client
Mar 6, 2023

"I would give them more stars, but the option is not there"
Best divorce lawyers in Arizona, hands down. Timothy Hintz handled my divorce, and as a father, I have my son and our house. I would give them more stars, but the option is not there. His paralegal Jennifer Bone is extremely competent, and the whole team is very friendly. Took a big weight off, having them behind me.
Joseph A. - Google Review
Divorce Client
Mar 6, 2023