Criminal law is vast and diverse, offering numerous defenses tailored to protect the rights of the accused.
Among these defenses is the concept of "entrapment." This term might be familiar to those outside the legal profession from movies or TV shows, but its intricacies often need to be understood.
Colburn Hintze Maletta, a leading Phoenix-based criminal law firm, provides an in-depth look into this defense strategy.
Get

Immediate Help

from Our Criminal Defense Attorneys.
We are Available to Talk Now.
Or, Continue Reading Below About:

The Entrapment Defense in Criminal Law Cases
Introduction to the Entrapment Defense
Entrapment is a defense that arises when law enforcement officers induce a person to commit a crime that they would not have otherwise committed.
If a defendant can successfully prove they were entrapped, they may be acquitted of the charges against them.
Let's dive deeper into this intriguing aspect of criminal law.

How Does Entrapment Work?
In simple terms, entrapment occurs when law enforcement officials, rather than merely presenting an opportunity for an individual to commit a crime, actively persuade or coerce that person into committing the crime.
If the crime hadn't been achieved without the police's undue influence, it might be considered entrapment.
To succeed in an entrapment defense, a defendant typically needs to show:
Inducement:

Proof that law enforcement induced them to commit the crime.

Lack of Predisposition:

Evidence that they weren't predisposed to commit the crime without the influence of law enforcement.

Absence of Intention:

Demonstrating they had no initial intention to commit the crime until the police persuaded them.
How Entrapment Differs from State to State
Entrapment, a complex and nuanced defense strategy, isn't interpreted uniformly across the U.S.
Each state has its unique perspective on what constitutes entrapment and how it can be effectively utilized in court.
Arizona has its own set of criteria and benchmarks that must be met for a defendant to use the entrapment defense successfully. These criteria might include the nature of the interaction between the defendant and law enforcement, the intent of the defendant, and more.
This variance underscores the importance of securing representation from a criminal defense attorney deeply versed in Arizona law.
Only with such specialized knowledge can one navigate the intricacies of entrapment laws in the state and ensure the best possible defense.
Entrapment Example: The College Student's Unwilling Drug Purchase
In Phoenix, Arizona, Sarah, a college student with an impeccable record, suddenly found herself in the middle of a drug bust. Unknown to her, a new acquaintance, Jake, who she had recently befriended on campus, was an undercover officer looking to crack down on drug activities.
Over several weeks, Jake repeatedly pressured Sarah, citing his fictional struggles and insisting that purchasing illegal drugs was the only solution to his problems. Sarah, feeling an overwhelming need to help her 'friend,' reluctantly agreed to buy the drugs on his behalf.
The sting operation was revealed when the transaction occurred, and Sarah was immediately arrested.
During her trial, her defense attorney argued the entrapment defense, illustrating how Jake, the undercover officer, had used emotional manipulation and undue pressure to coerce Sarah into committing a crime she had no prior inclination or intention to commit.
After examining the evidence, including text messages where Jake repeatedly pressed Sarah to purchase her initial refusals, the court concluded that it was a clear case of entrapment.
As a result, Sarah was acquitted of the charges against her.

What Types Of Police Behavior Is Not Considered Entrapment?
Entrapment is a defense strategy that hinges on the belief that law enforcement induced or persuaded the defendant to commit a crime they otherwise would not have committed.
However, many types of police behavior do not fall under the category of entrapment.
Here are some examples:
Simply Providing an Opportunity:

If the police merely provide a chance for someone to commit a crime, that's not entrapment. For example, a sting operation where an undercover officer poses as a drug buyer to catch a seller isn't considered entrapment if the seller willingly agrees.

Pre-existing Criminal Intent:

If an individual is already predisposed to commit a crime, and the police only facilitated it, it's not entrapment. For instance, if someone was planning a bank robbery and an undercover agent just provided them with a getaway car, that wouldn't qualify as entrapment.

Use of Decoys or Sting Operations

: Police use of decoys, such as undercover agents posing as minors in online chat rooms to catch potential predators, is typically not seen as entrapment. The intent to commit the crime must already exist in the suspect.

Passive Deception

: Minor deceptions by law enforcement, like undercover officers not revealing their true identity, aren't considered entrapment. The deception has to induce the criminal act actively.

Supplying Essential Items

: If law enforcement provides materials or tools required for a crime (like counterfeit money), but the person is already inclined to commit the crime, it isn't entrapment.
While these are general guidelines, it's essential to remember that the interpretation of entrapment can vary from state to state, and specific circumstances can influence how a court views a particular scenario. Consult a knowledgeable attorney to understand how these principles apply in individual cases.
Top 10- FAQs about the Entrapment Defense
Can simply providing an opportunity be considered entrapment?

No. If law enforcement allows a person to commit a crime without coercion or persuasion, it typically isn't considered entrapment.
What does 'predisposition' mean in the context of entrapment? Predisposition refers to the defendant's readiness or willingness to commit the crime before interacting with law enforcement. If a defendant is already inclined to commit the crime, it's harder to claim entrapment.
How do courts determine whether there was an undue influence by law enforcement? Courts will look at factors like the nature of the crime, the defendant's behavior, and the tactics used by law enforcement. Things like threats, fraud, or harassment by police can be indicators of undue influence.
Can the entrapment defense be used for any crime? While technically, it can be argued for various offenses; it's most commonly used in cases involving vice crimes, like drug offenses or illegal gambling.
Is the entrapment defense frequently successful?

It depends on the specifics of the case. If there's clear evidence that law enforcement induced the crime, it can be a successful defense. However, if the defendant had a predisposition to commit the crime, it can be challenging to argue entrapment.
Does hiding an officer's identity equal entrapment? Not necessarily. If a crime would've transpired irrespective of the undercover officer's presence, entrapment under A.R.S. 13-206 (C) doesn't apply.
Who bears the proof in entrapment claims? The defendant, as per A.R.S. 13-206 (B). Although generally, the prosecution carries this responsibility, entrapment, being an affirmative defense, reverses this role.
Is admitting the crime essential for an entrapment defense? Yes. A.R.S. 13-206 (A) necessitates that defendants recognize the primary components of the alleged crime.
Can mere opportunity by an officer be deemed entrapment? No. The officer must actively encourage or persuade the crime commission.
If the police, based on intel, catch criminals in action, is it entrapment? No. Without police instigation or persuasion, entrapment isn't applicable.
CHM is Here to Defend Your Rights
The entrapment defense, while complex, plays a crucial role in ensuring a fair legal process. It prevents law enforcement from overstepping their boundaries and pressuring individuals into committing crimes they would otherwise avoid.
If you or someone you know faces criminal charges and believes there might be grounds for an entrapment defense, seeking expert legal counsel is imperative. 
Contact us at Colburn Hintze Maletta by dialing 602-825-2500.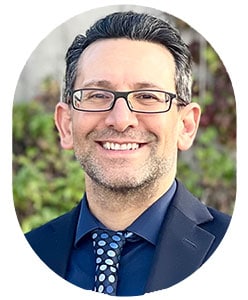 David Maletta is a widely respected criminal defense attorney with over 23 years of experience and has worked on over 1,000 cases and has successfully won over 100 jury trials. David graduated from Northern Arizona University, Magna Cum Laude in 1993 with a degree in Psychology. Shortly thereafter, he earned his Juris Doctor degree from Seton Hall University School of Law in 1998. He has extensive experience in criminal and DUI matters, homicide, sexually-based offenses, domestic violence, white-collar crimes, and various misdemeanor crimes.
Always Available 24/7 for Legal Help
Schedule an Appointment Today!
Real Client Reviews
Below are just a few of what our clients have to say!

"I was found NOT GUILTY. Dave won the trial for me."
Dave stayed with me while he pushed back and forth with Covid-19 and the delays with court. Once cited, the state basically decides that you're guilty through the automatic suspension of your drivers license. Dave immediately took care of that problem and I never lost the privilege of driving. Dave took notes like crazy and was upfront about our uphill battle. I was also well aware that the plea deal that was given to us, was unacceptable and through Dave's knowledge and experience I had put my trust in him to guide me to make the right decision on how to proceed. With Dave's guidance I had decided that we needed to fight for something better than what the prosecutor was offering and Dave was 100 percent behind me on that decision. We knew the risks, be we also knew we had very little to lose based on the prosecutions stance. We decided to go to trial… Watching the prosecution and then watching Dave was night and day!! It was clear to the jury that the prosecution didn't have their facts straight and were not addressing the facts that they could not address…There was a lot at stake for my personal life and my work life. I was found NOT GUILTY. Dave won the trial for me.
Gregory - AVVO Review
Criminal Defense Client
May 25, 2021

"There is NOBODY I would rather have defending me than David"
I hired David Maletta and it was the best decision of my life. His knowledge, genuine interest, overall attitude, and ability to connect with people is incomparable. I could talk about all of this at length. I COULD do all of that, but that wouldn't do David justice. He first and foremost demonstrates his interest and genuine care for his client. Being in uncharted territory with a criminal charge and nowhere to turn, David's presence and personality put all nerves at ease. I went through a jury trial with David beside me. The trial ran for 3 days and I spent a significant amount of time with David one-on-one. During this stressful time, he wanted to hear my input and thoughts on everything. David was incredible from the first day I met him. Not only is he a great attorney, but he is also a great person who cares about people and finding justice for his clients. He connects to the human side of people. I can't put into words how much David cares about the individual in a case. When it comes to the courtroom, there is NOBODY I would rather have defending me than David.
Jacob - AVVO Review
DUI Defense Client
May 26, 2021

"Very professional, very empathetic, and very responsive to all the issues."
I had the opportunity to work with Darin during a very troublesome time in my life. As a family attorney, I found him to be very professional, very empathetic, and very responsive to all the issues I faced. I would recommend him to anyone without a second thought. Thank you, Darin!
Gary C. - Google Review
Family Law Client
Mar 6, 2023

"The calm in the middle of my storm…"
I recently consulted with Darin after my wife filed for divorce. He was referred to me by a friend whom I very much trust. Darin was the antithesis of the first two attorneys I consulted (who were matter-of-fact and had very little empathy about the fact that I was struggling emotionally with what was transpiring). From the first few minutes of speaking with Darin, it was obvious that he was very knowledgeable and skilled with divorce and family matters. While that was most important to me, the thing that made the difference was his calming, logical, and empathetic approach. He took the time to listen and empathize with me. He took the time to understand what I wanted to achieve through this process and laid out my options. After the consultation, I knew he would be my attorney if I had to pull the trigger. I, ultimately, didn't have to engage Darin's services due to a reconciliation with my wife. I hope I never have to go through that process again. However, if I do, I know beyond a shadow of a doubt who I will be hiring to represent me…Darin R. Colburn. Darin, thank you for caring and being more than an attorney.
Frank - AVVO Review
Divorce / Reconciliation Client
May 26, 2021

"Nothing but good things to say about my experience."
I have nothing but good things to say about my experience working with David Maletta. I was in a very high-stress situation facing a pending DUI charge. He doesn't know this, but I actually interviewed 5 potential lawyers, and he was the most optimistic of all of them. He took over and handled everything, and now I don't have to live with a DUI. Thank you so much for everything! Highly recommend them to anyone looking for legal help.
Lauren Koontz - Google Review
DUI Defense Client
Mar 6, 2023

"Because of Darin I got my daughter back"
Before I hired Darin I went through a total of 3 different attorneys in two different states fighting a jurisdiction battle, when my daughter was taken to a different state. It was a very difficult decision to switch attorneys at one of the most difficult, time sensitive and important times in my case, but I'm very glad I did. Upon receiving my file from previous attorneys Darin came very familiar with my case quickly. Like other people have explained he took the time to lay everything out and explain how the process was going to proceed and what to expect and continued to do this as new issues arrived. He is also very quick at responding to emails and phone calls. My case was getting close to trial as told by my previous attorneys, I did not want to go to trial as I know this is very costly (most attorneys will convince you that you need to.) Darin knew my situation, fought for what was right and got the results I wanted while avoiding a costly trial. He is extremely knowledgeable in the Child Support Guidelines as well. Because of Darin I got my daughter back. I would highly recommend him and would hire again for any future issues. Thanks Darin!
Chris - AVVO Review
Child Custody & Support Client
May 25, 2021

"Tim was absolutely amazing and worked diligently"
I had an incident and was given the catch-all charge. There wasn't really anything I could do by myself to get out of it. Tim was absolutely amazing and worked diligently to ensure that I would have the best possible outcome from my case. Which he successfully achieved! As of right now, I am on the path to having my case fully dismissed. A couple of things that really helped me through this process was that Tim did an amazing job at answering my questions. He was available almost anytime and would respond promptly when he got my emails. He was also very approachable and comforting to be around while we had in person meetings and especially when I was at the court house. I would trust him and the company he works for with any other cases in the future, and as of right now, they will be my first choice if I need a lawyer in the future.
Dylan - AVVO Review
Criminal Defense Client
May 25, 2021

"He fights for his clients like no one I have ever seen"
David Maletta is the absolute best trial attorney in the state of Arizona. He is a kind, emphatic, and extremely patient person. As an attorney, he is prepared, aggressive, and extremely skilled. He is not afraid to go to trial and fight for his clients, like other attorneys that just plead their clients to the original charges. When he is in trial, he flips a switch and goes from a nice guy to a killing machine. He fights for his clients like no one I have ever seen. Watching him do a cross-examination is exhilarating because he is so good it's scary.
Patricia Bevins - Google Review
Criminal Defense Client
Mar 6, 2023

"Responsive, sympathetic, professional, patient, and kind."
On one of the worst and most surreal nights of my life (do not EVER get a DUI people!) I was lucky enough to find my way to Tim Hintze. Being in Phoenix for the Thanksgiving holiday from out of town, and after spending the evening with family, I ended up spending the night in jail.
Tim turned one of the worst experiences in my life into "it could have been so much worse!" Working with him from a different state, he covered the bases & paperwork, showed up for me in court, gave me numerous connections to muck my way through the system, and held my hand the whole way.
I cannot imagine how much worse this experience could have been, and thanks to Tim, I didn't need to. He was responsive, sympathetic, professional, patient, and kind throughout the long process, drawn out by many months due to Covid.
Keep Tim's number handy and in your contacts in the event you are ever in the sorry position to need a DUI lawyer!
Holly Weber - Google Review
DUI Defense Client
Mar 6, 2023

"I would give them more stars, but the option is not there"
Best divorce lawyers in Arizona, hands down. Timothy Hintz handled my divorce, and as a father, I have my son and our house. I would give them more stars, but the option is not there. His paralegal Jennifer Bone is extremely competent, and the whole team is very friendly. Took a big weight off, having them behind me.
Joseph A. - Google Review
Divorce Client
Mar 6, 2023

"I still have a clean record to this day."
One piece of advice for people who are charged with anything in Arizona is to hire a great lawyer because the state does not care if you're innocent or not. The Arizona legal system will try to ruin your life. A couple of years ago I was the victim of an antisemitic hate crime when a guy named Billy, who had a history of drug and alcohol issues and was thrown out of the Navy for being violent, decided to attack me after drinking all day in Old Town (Sunday funday) over a pointless argument over whether it's better to buy homes immediately post-recession or during the 10th year of a bull market run which was his argument. The disagreement led to Billy making several anti-semitic comments and assaulting me, which led to me beating up billy. Billy and his friends then went to the police and lied to try to get me thrown in jail for months for assault while getting 10s of thousands of dollars in restitution in the process. I hired David Maletta. We went to court and destroyed Billy and his best friend/roommate Taylor who were trying to extort me and ruin my life. In Arizona there is a 3.5% chance you'll get all charges dropped because of how hard the state is on crime but we pulled it off and I still have a clean record to this day.
MJ Walsh - Google Review
Criminal Defense Client
Mar 6, 2023

"This was the best possible outcome, great price, and fast."
Darin helped me with a complex family law issue involving ownership of multiple businesses and other assets. He was able to structure a win-win that wasn't only better than I thought was possible but that protected the business I had built. Above and beyond that, he did it with great customer service and character – which really matters to me. This was the best possible outcome, great price, and fast.
David R. - Google Review
Business & Asset Division Client
Mar 6, 2023